Anti Acne Moisturizing Serum 50 ml.
INFO
Brand: KiSAA
Product Code: Anti Acne Moisturizing Serum 50 ml.
Availability: In Stock
Facial acne ? Have I ever had it ?

Black tomato extract reduces acne and reduces inflammation caused by acne.
With the super hydrating aloe vera, it increases skin smoothness, moisture and gloss.
Black Tomato Extract reduces acne, nourishes the face, provides moisture to the skin, and also treats acne
problems, plumping up skin for a natural, healthy glow. Contents of vitamin and lycopene are 2 to 3 times higher
than that of regular tomatoes. Feel gentle, non-sticky, and refreshed after use.
In addition, hyaluronic acid, aloe vera extract, and fucogel provide moisture to the skin together.
Cooperate with Acnacidol BG, Wellcap Garcine to inhibit the growth of bacteria that cause acne.
Witch hazel extract promotes metabolism and leaves skin smooth and shiny.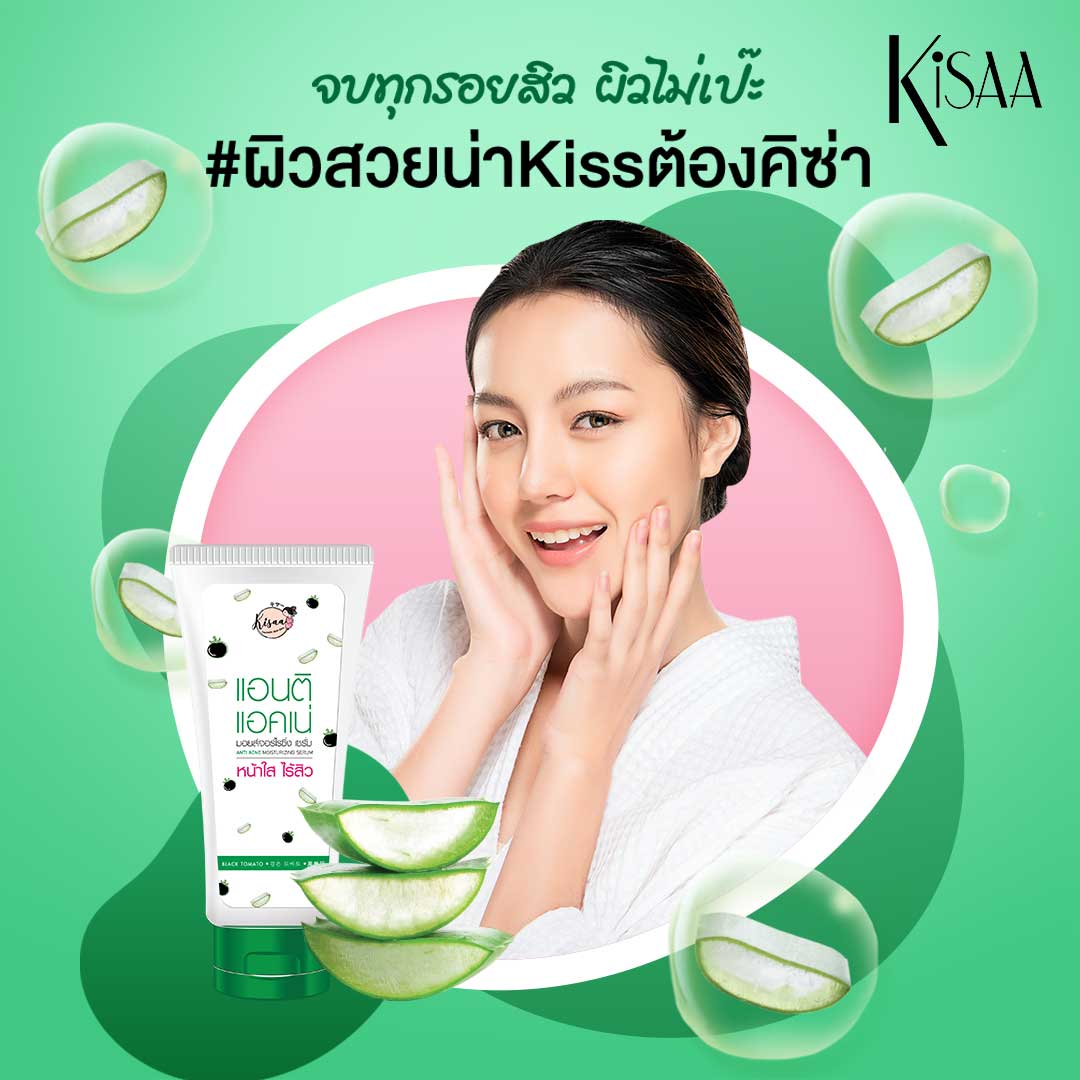 1. Reduce factors cause acne and relieve skin inflammation
2. get rid of facial red marks, dark spots
3. Control oil, tighten pores
4. Helps remove dead cells, leaving skin radiant, soft and firm.
1. Wash your face thoroughly.
2. Apply serum to the face and neck.
3. Apply regularly every morning – evening, Or apply the areas that are easy to be acne.

1. Black tomato extract
2. Mangosteen peel extract
3. Aloe Vera extract