Bird's Nest & Milk Whipping Foam 100 ml.
INFO
Brand: KiSAA
Product Code: Bird's Nest & Milk Whipping Foam 100 ml.
Availability: In Stock
Bird's Nest & Milk Whipping Form
" Just wash, can you thoroughly clean face."
Micellar whipped foam that has soft and rich foam can remove makeup, and you can clean your face
and wash your makeup thoroughly just in one step.
Net weight : 100 ml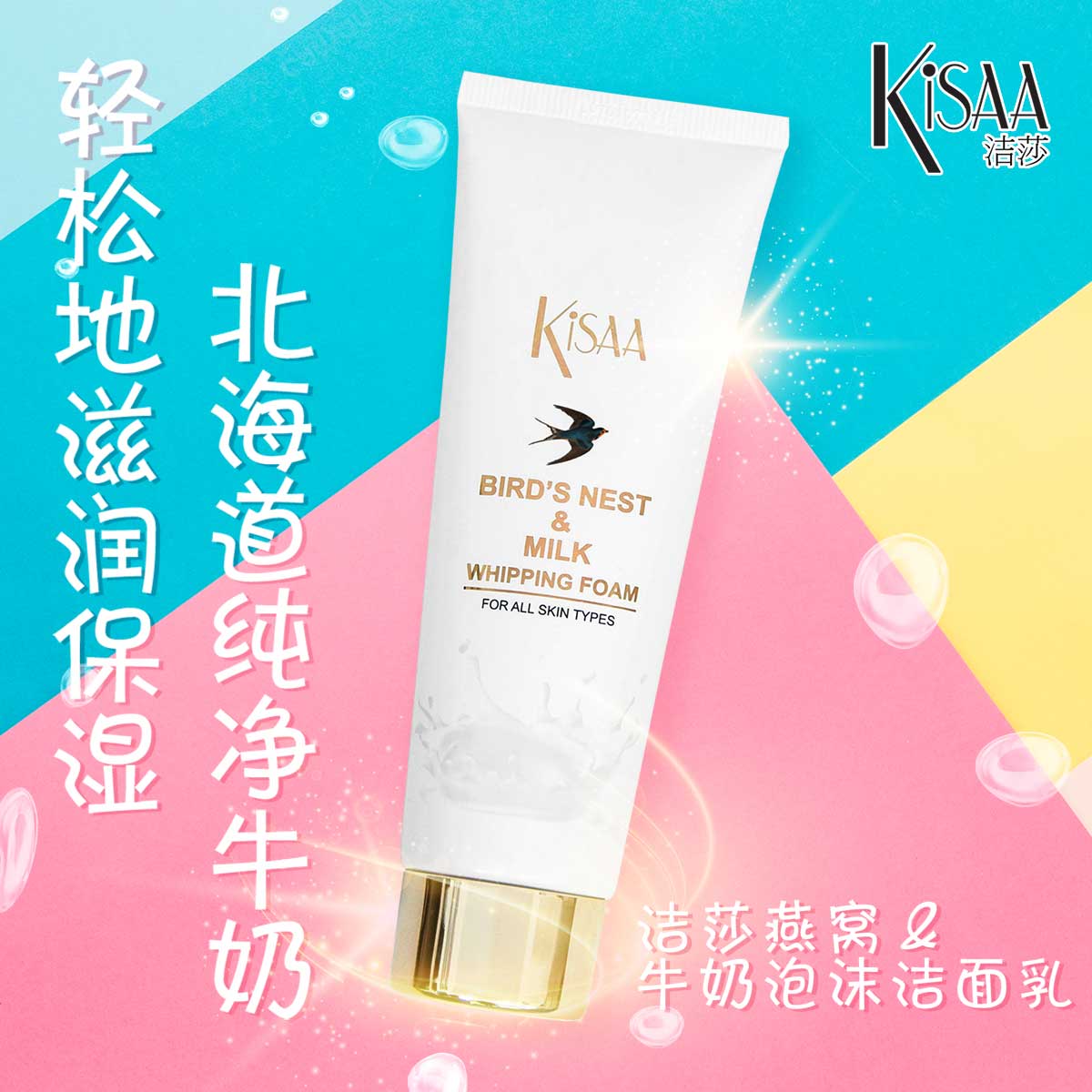 Bird's Nest Micellar Foam Mild formula for different skin types
Premium bird's nest extract and pure milk rich in high-quality protein from Hokkaido help the skin keep moist and young. Vitamin E restores and maintains skin's balance, skin is full of energy after cleansing.
1. Remove makeup and dirt thoroughly
2. Get healthy and radiant skin.
3. Maintain Oil-water balance, make skin firm and soft, not tight after washing.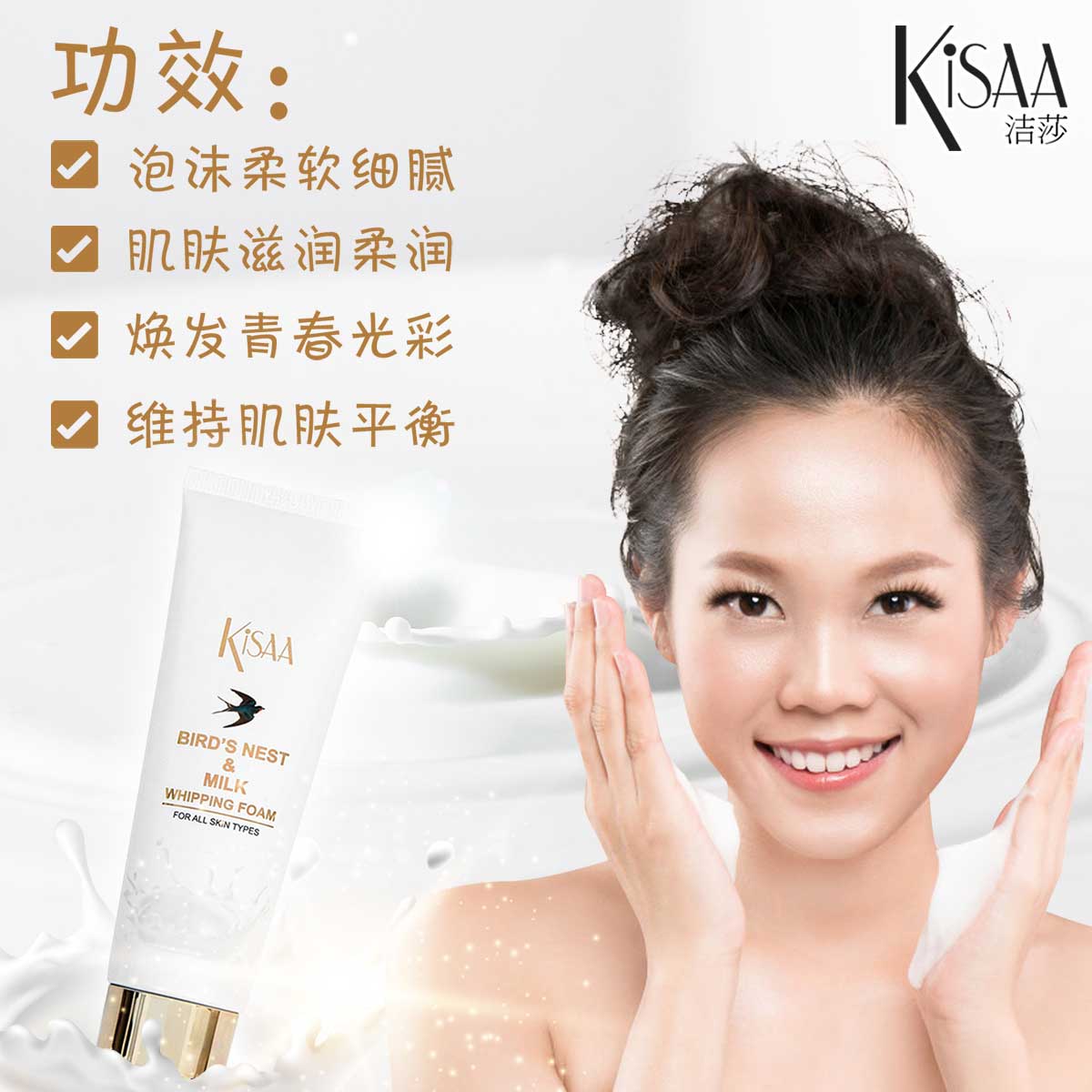 1. Squeeze a proper amount of cleanser and apply a rich foam on your hands.
2. Massage and clean the face, clean the makeup thoroughly.
3. Wash with water. the face is not tight after washing and can be used for facial cleansing in the morning and evening.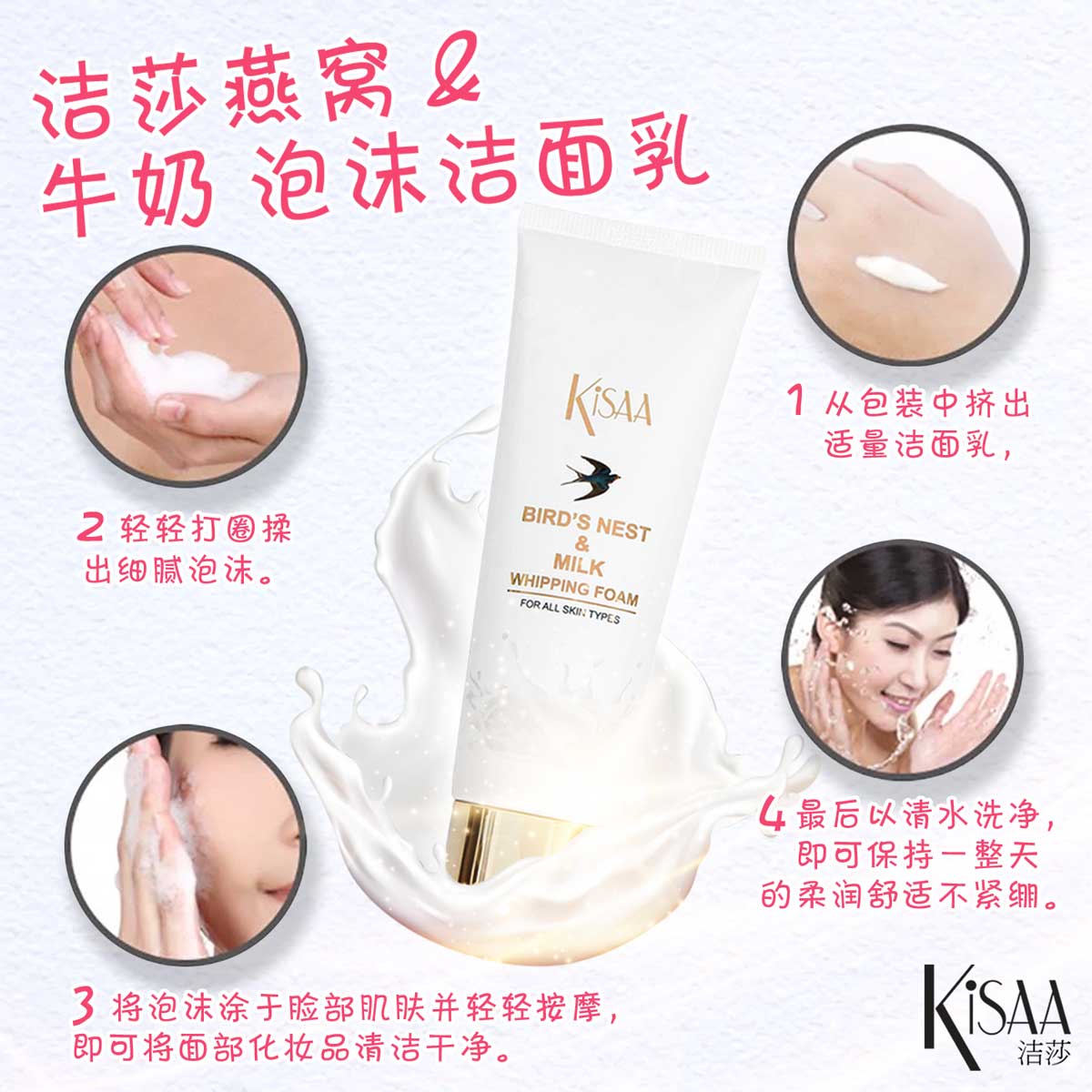 1. Premium Bird's Nest Extract
2. Pure milk From Hokkaido
3. Vitamin E
4. Micellar